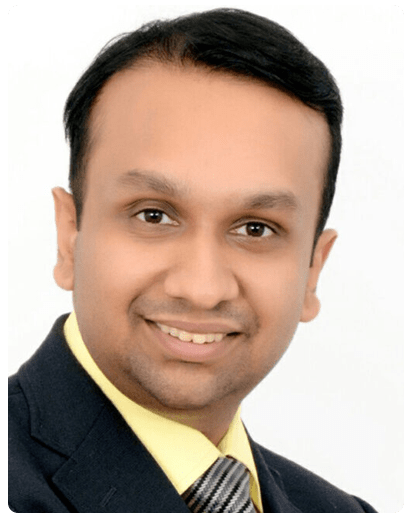 About The Best Orthopedic Doctor In Lucknow : Dr. Ashish Jain
Dr. Ashish Jain
is a graduate of the prestigious Armed Forces Medical College , Pune and after finishing his residency in Orthopaedics was appointed as a Senior Registrar in Dr. Ram Manohar Lohia (RML) Hospital & PGIMER , New Delhi. After a part of his higher training was attained at the highly acclaimed Ganga Hospital , Coimbatore as a recipient of IOA Synthes Fellowship , his experiences have been centred abroad with the objective of gaining skill , experience and latest knowledge in the field of Spine Surgery. Trained in Endoscopic Spine Surgery, Minimally Invasive Spine surgery & various complex spine surgeries.
Fellowship In Spine Surgery
Indian Spinal Injuries Centre Delhi
St. Thomas & Guys Hospital London
Markgroningen Hospital Bw Germany
St Vincent Hospital South Korea
Helios Klinic Germany
Degenerative Spine Surgeries – Surgeries for Prolapsed intervertebral disc , Interbody fusion procedures (TLIF,PLIF,ALIF) and Cervical Spine surgeries (including both anterior and posterior decompression, fusion & instrumentation)
Minimal access procedures – endoscopic and micro discectomy, vertebroplasty, kyphoplasty , Minimal access interbody fusion procedures like MIS-TLIF and DLIF
Surgeries for correction of spinal deformity ( congenital & idiopathic scoliosis) and Spine trauma
Advanced Spine surgeries – Spinal deformity corrections in elderly, surgery for spinal infections, reconstructive surgery for osteoporotic fractures,occipito-cervical spine surgery
He received the prestigious AO SPINE Fellowship and as a result has been trained in London ( Guys & St Thomas Hospital ) , Centre of Neuro-orthopaedics in Germany (OKM and Helios Klinik, Erfurt) and in South Korea ( Catholic University of Korea ). He also got the Medtronics India Fellowship and served in Indian Spinal Injury Centre , an apex spine institute in North India. Subsequently he was working as an Associate Spine Surgeon in Bombay Hospital & Medical Research Centre , Mumbai which is a well known centre in India for the work of Spine Surgery. He is also one of the few recipients of SRS Scoliosis fellowship programme and has been to Schoen Klinik , Neustadt , Germany under Prof. Henry Halms who is considered arguably the best in Scoliosis surgery worldwide. Dr Ashish is on board and affiliated to almost all national and most international Spine Surgery organisations and is an active member in most Spine meetings having attended more than 15 global spine courses. Specialist In Backpain, Backache, Spondylitis, scoliosis, Spine TB, Sciatica treatment, Orthopedic Surgeon, Slip disc treatment, Neurosurgeon In Lucknow, Uttar Pradesh. Dr. Ashish Jain is the Best Orthopedic Surgeon In Lucknow, just visit Back and Neck clinic for all kind of Ortho problems and get best consultation.
Best Orthopedic Doctor In Lucknow: